The Gatehouse Adult Virtual Phase 1 – 15 Week Peer-Support Program
COVID19 Update: The health and safety of our group participants, volunteers, placement students, and staff continue to be our priority. We continue efforts to respond responsibly to contain the spread of Coronavirus (COVID-19) and have moved many of our programs online using virtual group meetings. An intake appointment is required prior to joining an online group. Intakes are conducted over the phone or via online meeting space. Group participants must have access to the internet, a computer or smart phone with camera and microphone to join an online meeting. All group rules apply and will be emailed to participants prior to joining group. Each participant will be provided with an e-participant guide. A non-refundable materials fee of $25.00 applies. IN-PERSON group programs will be resuming as of January 2023. In person intake meetings will be available as of October 2022. Please indicate your preference for online or in person to Karen when submitting your intake form via email to karen@thegatehouse.org 
"The facilitators were fantastic. Sensitive, caring, forthcoming, knowledgeable and held space so sacredly." – Program Participant
"This program changed my life. I had high expectations even though I was trying to not, and all my expectations were exceeded. I feel like a human again. I know I have a long way to go, but I for the first time since I can remember, I now feel like I can handle the path ahead of me. I will remember this for the rest of my life. Thank you so much." Program Participant
"Eternally grateful. Eager to continue my healing journey in phase 2." – Program Participant
Req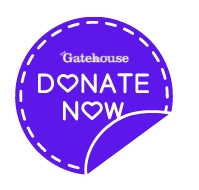 uired: Registrants must complete an intake (group readiness meeting), be over the age of 18 and be survivors of childhood sexual abuse. Persons who have sexual offenses/sexual offending behaviour are not permitted in the group programs. Due to COVID19 restrictions, intakes are conducted over the phone or online using Zoom meetings.  See "how to apply" below for full details.

Topics Discussed
Program Structure: The 15-week peer-led group offers support for survivors of childhood sexual abuse in a safe and comfortable environment: A place to come together and have their voice heard. Through peer facilitated topic-focused discussions, survivors are given the tools to develop and enhance coping skills and the discuss impact of childhood sexual abuse. The group incorporates social re-connection, education, and information on the effects that sexual abuse can have. The program is led by two Gatehouse trained volunteer facilitators. This is a closed group process (intake required) and no new participants are added to the group beyond the second week.
Risks/Benefits: Phase 1 engages in discussions that include individual sharing their experiences with triggers, inner child, addictions, boundaries, shame/guilt and moving forward. These discussions may include sharing individual perceptions and core beliefs. As with any peer support self-exploration process, such activities may bring up feelings of fear, sadness and anxiousness in the group process. It is strongly recommended that program participants have a support network outside of The Gatehouse including other peers, therapy or social work support. To search for additional mental health support resources in your community check out the e-mental health website https://www.ementalhealth.ca/ or click here  For a list of crisis numbers in Ontario click here For a list of Domestic-Intimate-Partner-Violence-Resources in Ontario click here
Where: Due to COVID19 restrictions, The phase 1 program is delivered online via zoom meetings. It is facilitated by two trained Gatehouse volunteers. The phase 1 groups are delivered both as separate gender and all gender identities groups throughout the year. Some in-person groups will be resuming in October. Dates are listed below. If you have any questions, please contact karen@thegatehouse.org 
Time/Days Offered: Mondays (all genders), Tuesdays (women), Wednesdays (men) throughout the year. The program is 15 weeks, 7pm to 9pm each session. Day groups may be available 2-3 times per year depending on participant interest and facilitators availability. Day group times 12pm to 2pm. If you are interested in Day group only, kindly let Karen know in your initial email.

Costs: Fee $25 payable to The Gatehouse. You will be invoiced via email. Acceptable forms of payment include VISA/MasterCard/Cheque payable to The Gatehouse or e-transfer. If you prefer e-transfer, please e-transfer fee to Maria at mbarcelos@thegatehouse.org. The fee is due prior to the group start date and is not refundable. If you are mailing your materials fee by cheque, kindly make the cheque payable to The Gatehouse. and mail to The Gatehouse 3101 Lakeshore Blvd W., Toronto, ON, M8V3W8 
How to apply?
Intake form and intake meeting required. Due to COVID19, all intake meetings are being conducted over Zoom or phone.
Complete the intake form and email it to Karen MacKeigan, Program Assistant, karen@thegatehouse.org 

The purpose of the intake meeting is to determine your readiness to commit to the full 15 weeks of the program, including a willingness to engage with the weekly discussions, exercises, and your self-care plan/practices.

Registration is on a first come first served basis and participants who have previously completed a phase 1 program may be wait-listed.
New to online meetings? Check out Participants – Tips to enhance Peer Support Group Meetings 
Main office Desk: Intake scheduling x222. please note, it may take us up to two weeks to return your call due to COVID19 restrictions. Most of our staff are working remotely at this time. Email communication is preferred.

Next 15 week Men's Groups start
ONLINE evening group: November 16 to March 8, 2023, 7pm to 9pm EST
ONLINE evening group: January 11, 2023 – April 19, 2023, 7pm to 9pm EST
IN-PERSON evening group: January 11, 2023 – April 19, 2023, 7pm to 9pm EST
Next 15 week Women's Groups start
ONLINE evening group: November 15, 2022 – March 7, 2023, 7pm to 9pm EST
ONLINE evening group: January 10, 2023 – April 18, 2023, , 7pm to 9pm EST
IN-PERSON evening group: January 10, 2023 – April 18, 2023, 7pm to 9pm EST
Registration is on a first come first served basis, and intake meeting is required prior to joining any group. Download intake form,  and send completed via email to
Karen MacKeigan, Program Assistant. Please indicate which group you are interested in joining IN-PERSON or ONLINE, and your availability for an intake meeting (e.g. Monday mornings, Mon-Friday evenings etc.).
Referral: No formal referral is required. Participants self-refer
Note: The Gatehouse peer support group programs are for adult survivors of childhood sexual abuse [incidents occurring before the age of 18]. If the survivor was 18 years of age at the time of the sexual abuse/sexual assault, the following resources are available in the community:
Resources for Survivors of ADULT sexual assault:
What's up Walk-In Counselling Services across City of Toronto http://www.whatsupwalkin.ca/ 
Your Choice – http://yourchoice.to/
The Canadian Centre for Men and Families – in Toronto (Downtown) –Provides counselling and groups for various issues that Men facehttps://menandfamilies.org/services/
Centre for Addiction and Mental Health CAMH – https://www.camh.ca/en/health-info/mental-illness-and-addiction-index/trauma
Catholic Family Services of Peel http://www.cfspd.com/
Family Services of Peel – http://fspeel.org/
Please consider making a donation to help The Gatehouse
The Gatehouse, a community based charitable organization that provides much-needed support, resources, and community to survivors of childhood sexual abuse. Survivors of sexual abuse are in desperate need of our support and services and The Gatehouse relies on the generosity of individuals, foundations, and businesses to fund and expand our creative programs including peer support groups, art therapy, wellness workshops, conferences, and the investigation support program.
Please consider making an online donation, one time or you can also donate monthly. Your donation helps to transform the lives of those victimized by childhood sexual abuse.
Use the form below donate. Thank you for your support.