Join us at the 2018  Lakeshore Santa Claus Parade!
The Gatehouse will be taking part once again in the Lake Shore Santa Claus Parade! 
We are looking for 30 volunteers to walk, wave and share holiday cheer! and 3 people to lead the way walking in front holding our Gatehouse Holiday Banner.
The parade attracts approximately 60,000 spectators as it travels along Lake Shore Blvd. W. from Royal York to 36th St. The parade starts at 10 a.m. at Dwight Ave. (just west of Royal York) and Lake Shore Blvd. W. and takes about an hour to complete the route at 33rd Street. You have to be at Second Street School for 9:30am at the latest.
When: Saturday, December 1, 2018
Where to meet: Meet at Second Street School at Second Street & Birmingham by 9:30AM
How To Register: Register  Here!!!
And don't forget to bring your elf costume!!!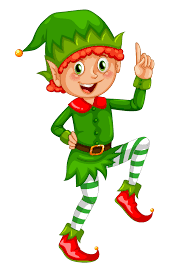 Questions?
  Please contact Stephanie Alves: stephanie@thegatehouse.org
  phone at 416-255-5900 X221