Healing the Voice Within Fundraiser in Support of The Gatehouse 
Thursday, October 4th, 7pm-10pm at the Liberty Grand 
A one-of-a-kind art fundraiser that gives voice and healing to those traumatized by childhood sexual abuse, and will help raise awareness and much-needed funds for important initiatives at The Gatehouse. 
1 in 3 girls and 1 in 5 boys will be sexually assaulted at some time in their lives.
Children of sexual abuse are in desperate need of our support and services and we rely on the generosity of individuals and businesses to fund and expand our creative programs like Full Circle Art Therapy. Victims learn to regain their voices through the powerful medium of artwork, which teaches positive coping techniques to address the anxiety, nightmares, and depression resulting from childhood sexual abuse.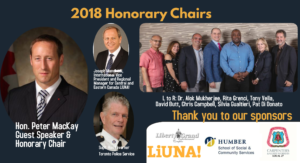 The Gatehouse is a safe place for children to disclose abuse to police and child welfare workers, as well as a support network for adult survivors of childhood sexual abuse.  As a part of the healing process, The Gatehouse offers a comforting healing atmosphere for Toronto Police and other child welfare organizations to conduct interviews with children and their families.  The Gatehouse uses transformative learning and healing processes, including peer support groups, meditation, mindfulness and a healing garden to transform trauma of abuse into a state of personal triumph.   
Thank you to our sponsors: