This training is an experiential session based on the principles of transformative learning, transformative change, and neuroplasticity. The key focus is on developing skills as a facilitator of the adult group process, for adults who have been traumatized by childhood sexual abuse. The session has been referenced by people on the local, national, and international levels, who work in the field of trauma and abuse. 
Topics discussed include:
Power of personal narrative

Exploring shame, guilt, vulnerability, and trust

Transformational learning practices

Mindfulness and Meditation

Nuances of group dynamics
There are self-reflective activities and breakout discussion groups included throughout the training. 
Please note this training is being delivered online and is being delivered over three evenings (5 pm to 8 pm EST each evening) Attendance is required in all three evenings to receive a certificate of completion.
Workshop Dates
Workshop 1: March 20 to March 22, 2023, 5 pm to 8 pm EST online via Zoom all three evenings.
Workshop 2: June 19-21, 2023, 5 pm to 8 pm EST online via Zoom all three evenings. 
Cost: $200 per person **Sliding scale available. Contact Maria Barcelos, MA, Executive Director for more information
Max participants: 20 maximum participants per workshop
Forms of payment accepted: Visa, MasterCard, PayPal, or cheque made out to The Gatehouse 3101 Lakeshore Blvd W., Toronto, ON, M8V 3W8. You will be sent an invoice via PayPal. Choose pay by credit card to pay with Visa or MasterCard if you do not have a PayPal account.
Certificate: A PDF certificate of completion is provided to all attendees.
To register kindly complete this form https://docs.google.com/forms/d/e/1FAIpQLSdq1HPI9piTosHz6hPRR8Qg7RuthX72MWVggBG_ORugFzX4Jw/viewform
or contact Jasmine Lem, Program Assistant, at jasmine@thegatehouse.org Please provide Jasmine with the workshop # that you are registering for and the following information:
First Name:
Last Name:
Telephone:
Email Address:
Affiliation with The Gatehouse (present/past group participant, present/past facilitator or volunteer, member-only or NO CURRENT AFFILIATION):
An invoice will be emailed to you separately by Maria. No refunds or transfers. Payments can be made with Visa, Amex, or Mastercard. If you prefer to pay via e-transfer, we will provide instructions for this once your registration has been confirmed. The zoom link and password will be emailed to confirmed registrants only. We do not post links online. 
Once registered for the workshop, you will receive an invoice for the workshop fee. once the fee is paid, you will receive a Zoom link for the sessions. Do NOT share this zoom link with anyone. We do not publicly share session(s) links. 
Trainer Bios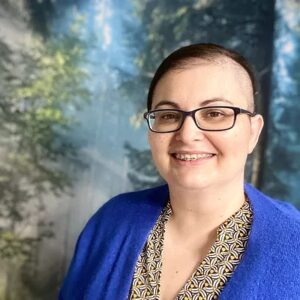 Maria Barcelos, MA, BA, HR Diploma, ASIST, Executive Director, & Registered Psychotherapist (Qualifying)

Maria believes wholeheartedly in community engagement and the importance of community-based responses to underlying social issues.  She motivates, acknowledges, and empowers students, volunteers, and staff to be part of the change they want to see in the world.  An avid believer in the principles of transformative community justice, she values building safer communities through collaborative knowledge sharing, idea and process formulation, and implementation.  Maria is an honors graduate of the Yorkville University Master of Arts in Counselling Psychology, a high honors graduate of the University of Guelph-Humber BA Justice Studies, recipient of the Virginia Grey Medal for Academic Achievement, an honors graduate of George Brown College's HR Management Diploma program. Maria volunteers her time in the community as part of an advisory panel in the Community Development Program at Humber College Lakeshore campus. Maria also volunteers her time as an Advisory member to The Canadian Centre for Men and Families Family Shelter Advisory Board.  Maria is also a founding member of the Centre for Transformative Social Change, a collaborative project between The Gatehouse and Humber College Faculty of Community and Social Services Faculty members and students. Maria is a Registered Psychotherapist (Qualifying), practicing Cognitive Behavioural Therapy (CBT), Solution Focused Therapy (SFT), Narrative, Culturally Sensitive, Trauma-Informed, Mindfulness-based therapy.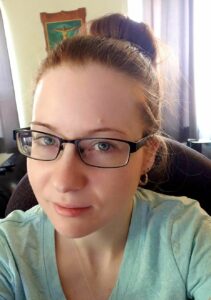 Karen MacKeigan, Program Assistant, MA (c), RSSW, BA, DAMHW, DECE
I am a Registered Social Service Worker with a vast academic history; in fact, I consider myself to be a long-term student. I have attained my Bachelor of Arts (Honours) degree in Psychology with York University, as well as two diplomas in Early Childhood Education and most recently, Addictions and Mental Worker programs. Additionally, I am striving to complete a Certificate program in Children's Mental Health with Durham College. My goal is to further my studies and attain an MA in Counselling Psychology as I aspire to become a Registered Psychotherapist so that I have the capacity to serve and support individuals who have experienced all forms of trauma. I was blessed with the opportunity to complete my practicum with The Gatehouse because it opened the door for volunteer opportunities and my current employment as a Program Assistant. My experience in working with The Gatehouse remains a constant reminder that I am in my true line of work, and I cannot express how grateful I am to lend a helping hand to each survivor on their path to healing. I believe wholeheartedly in the sentiment what we put out comes back to us. Despite hardships, I strive to share kindness and love with those around me because I believe the world could use more of that. Empathy, a genuine sense of compassion, and overall love for one another as individuals each braving their own storm are key elements in creating change. In my personal time, you can hear the keyboard typing in the distance as I work on completing my poetry self-transformation book. Otherwise, I enjoy playing musical instruments, practicing soap-making creations, and spending most of my time taking care of my dog.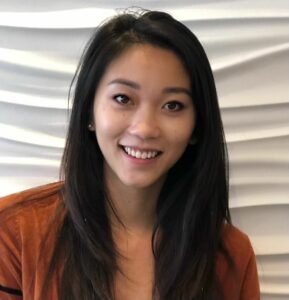 Jasmine Lem, Program Assistant, BSc., Bachelors of Applied Science for Family and Community Social Services, Diploma in Social Work
Jasmine is a program assistant for The Gatehouse, helping with the organization of various programs and services provided at The Gatehouse. Jasmine truly believes in the resilience of every single person and that everyone is capable of positive transformation. Jasmine is extremely grateful for and inspired by every person that she has met and spoken to at The Gatehouse. Jasmine is a graduate of the University of Toronto with a high honours Bachelors of Science, with a major in Psychology, major in Criminal Justice Legal Studies, and a minor in Sociology. Jasmine is also a high honours graduate of the University of Guelph-Humber's Bachelors of Applied Science for Family and Community Social Services and a Diploma in Social Work. Jasmine enjoys learning and is always trying to better herself by consuming as much information through a critical lens.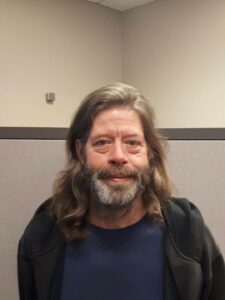 Stewart Thompson, Program Assistant, BSc.
I am a thriver and an advocate. After attending and completing The Gatehouse programs, I was given a chance to give back the same care and love that was given to me becoming a facilitator. For more than 10 years, I have been facilitating individual and group peer support programs at The Gatehouse. I am currently a staff member working as a Program Assistant, supporting Male Survivors of Childhood Sexual Abuse. The first thing I learned at The Gatehouse was that I was not alone and 2nd I had to help myself (do the work) and 3rd if did not do the work I would stay stuck in my past never giving me a future. By doing so has given me a new outlook for my future moving forward. Finding my Voice has been a really big part of my journey such as my story in Deb Maybury's book Unlock lock The Door Beyond Sexual Abuse, Deb will be presenting conference as well. Speaking about voice; I never saw this coming" I started a podcast called Personal Transformation, in 2014, as I wanted to share my story and healing journey also giving others the same platform to do so, including healing practitioners was important nothing wrong with a little help when we could use some extra help in the process of moving forward. I have also shared my story with the World Health Organization "Survivors of child violence tell their stories" Just a short time ago taking my voice and others in this educational documentary around the world. I have had the honor to speak in colleges and universities over the years talking about my healing journey and will continue to do so given the opportunity in the future. Today I continue to support others hoping they can find value in them self's as I have done, peer support has been part of my story, and believe in the process, and watching it help many others, I carry no Fancy titles in my bio just lived experience. Thank you for being part of my journey! Stewart is active on Twitter as @gottogetoutof