Maria Barcelos, MA, BA, HR Diploma, ASIST, Executive Director, & Registered Psychotherapist (Qualifying)

Maria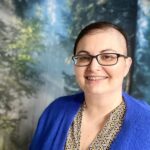 believes wholeheartedly in community engagement and the importance of community-based responses to underlying social issues.  She motivates, acknowledges and empowers students, volunteers and staff to be part of the change they want to see in the world.  An avid believer in the principles of transformative community justice, she values building safer communities through collaborative knowledge sharing, idea and process formulation, and implementation.  Maria is an honors graduate of the Yorkville University Master of Arts in Counselling Psychology, a high honors graduate of the University of Guelph-Humber BA Justice Studies, recipient of the Virginia Grey Medal for Academic Achievement, an honors graduate of George Brown College's HR Management Diploma program. Maria volunteers her time in the community as part of an advisory panel in the Community Development Program at Humber College Lakeshore campus. Maria also volunteers her time as an Advisory member to The Canadian Centre for Men and Families Family Shelter Advisory Board.  Maria is also a founding member of the Centre for Transformative Social Change, a collaborative project between The Gatehouse and Humber College Faculty of Community and Social Services Faculty members and students. Maria is a Registered Psychotherapist (Qualifying), practicing Cognitive Behavioural Therapy (CBT), Solution Focused Therapy (SFT), Narrative, Culturally Sensitive, Trauma-Informed, Mindfulness-based therapy. 
Paula Cordeiro, MA, BA, ASIST T4T, Child Abuse Investigation/Young Adult/PH2 Program Coordinator, & Registered Psychotherapist (Qualifying)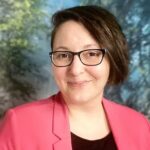 Paula coordinates various programs and services at The Gatehouse including Child Abuse Investigation Support, the Young Adult Program, offered for C.S.A. survivors, ages 18-24 years old, and the Phase 2 Moving Beyond Trauma program.  As a Program Coordinator, Paula provides individual and group sessions for C.S.A. survivors.  She also delivered groups with The Etobicoke Children's Centre.  As a proponent of self-care measures, Paula is a Lead Meditation Training Facilitator at The Gatehouse, where she provides moving meditation, deep breathing, and guided imagery meditation training sessions to participants (e.g., individually and/or within the support group process).  In addition to her work at The Gatehouse, Paula is also a Registered Trainer for LivingWorks Education in Applied Suicide Intervention Skills Training (ASIST).  Paula is a Registered Psychotherapist (Qualifying), practicing Cognitive Behavioural Therapy (CBT), Solution Focused Therapy (SFT), Narrative, Culturally Sensitive, Trauma-Informed, mindfulness-based therapy.  In addition to her professional work, she often contributes her time on a volunteer basis in the community, including having volunteered at the Etobicoke Children's Centre Walk-In counselling services, and previously volunteered with the Ontario Ministry of Community Safety and Correctional Services Canada (MCSCS) in the Probation and Parole sector, the United Nations – Toronto Branch, and Legal Graffiti Art Mural projects in the community. Paula is often a guest speaker on behalf of The Gatehouse at various post-secondary presentations about our programs and services and the impact of childhood sexual abuse.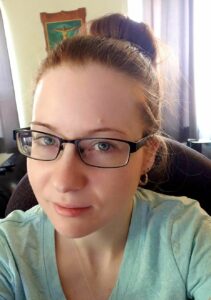 Karen MacKeigan, Program Assistant, RSSW, BA, DAMHW, DECE
Karen is currently a Program Assistant with The Gatehouse, as well as a Registered Social Service Worker with a vast academic history. She has attained a Bachelor of Arts (Honours) degree in Psychology with York University. Karen is also a graduate of Centennial College with both an honours diploma in Early Childhood Education and a high honours diploma in Addiction and Mental Health Worker programs. Additionally, she is working on completing a Certificate program in Children's Mental Health with Durham College. Karen is currently completing her MA in Counselling Psychology and she aspires to become a Registered Psychotherapist. Karen believes wholeheartedly in the sentiment that what we put out comes back to us. Furthermore, she believes that empathy, a genuine sense of compassion, and overall love for one another as individuals each braving their own storm are key elements in creating change and healing. In Karen's personal time, she focuses her time on completing her poetry self-transformational book; playing musical instruments; and spending time with her dog.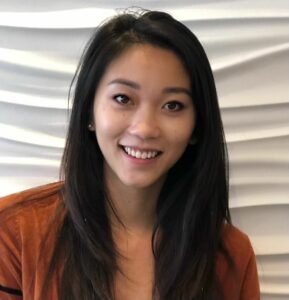 Jasmine Lem, Program Assistant, BSc., Bachelors of Applied Science for Family and Community Social Services, Diploma in Social Work
Jasmine is a program assistant for The Gatehouse, helping with the organization of various programs and services provided at The Gatehouse. Jasmine truly believes in the resilience of every single person and that everyone is capable of positive transformation. Jasmine is extremely grateful for and inspired by every person that she has met and spoken to at The Gatehouse. Jasmine is a graduate of the University of Toronto with a high honours Bachelors of Science, with a major in Psychology, major in Criminal Justice Legal Studies, and a minor in Sociology. Jasmine is also a high honours graduate of the University of Guelph-Humber's Bachelors of Applied Science for Family and Community Social Services and a Diploma in Social Work. Jasmine enjoys learning and is always trying to better herself by consuming as much information through a critical lens.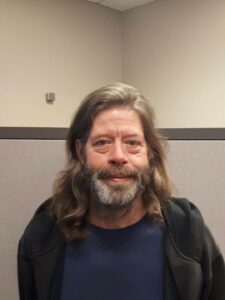 Stewart Thompson, Program Assistant, BSc.
I am a thriver and an advocate. After attending and completing The Gatehouse programs, I was given a chance to give back the same care and love that was given to me becoming a facilitator. For more than 10 years, I have been facilitating individual and group peer support programs at The Gatehouse. I am currently a staff member working as a Program Assistant, supporting Male Survivors of Childhood Sexual Abuse. The first thing I learned at The Gatehouse was that I was not alone and 2nd I had to help myself (do the work) and 3rd if did not do the work I would stay stuck in my past never giving me a future. By doing so has given me a new outlook for my future moving forward. Finding my Voice has been a really big part of my journey such as my story in Deb Maybury's book Unlock lock The Door Beyond Sexual Abuse, Deb will be presenting conference as well. Speaking about voice; I never saw this coming" I started a podcast called Personal Transformation, in 2014, as I wanted to share my story and healing journey also giving others the same platform to do so, including healing practitioners was important nothing wrong with a little help when we could use some extra help in the process of moving forward. I have also shared my story with the World Health Organization "Survivors of child violence tell their stories" Just a short time ago taking my voice and others in this educational documentary around the world. I have had the honor to speak in colleges and universities over the years talking about my healing journey and will continue to do so given the opportunity in the future. Today I continue to support others hoping they can find value in them self's as I have done, peer support has been part of my story, and believe in the process, and watching it help many others, I carry no Fancy titles in my bio just lived experience. Thank you for being part of my journey! Stewart is active on Twitter as @gottogetoutof
Follow The Gatehouse Social Media!
Instagram: https://www.instagram.com/thegatehousetoronto/?hl=en
Twitter: https://twitter.com/#!/Gatehouse_The
Facebook: https://www.facebook.com/TheGatehouseChildAbuseInvestigationSupportSite
YouTube: https://www.youtube.com/user/GatehouseThe?feature=
Consultants 
Brad Hutchinson, Police Foundations Leadership Diploma, ASIST T4T, Lead Trainer/ASIST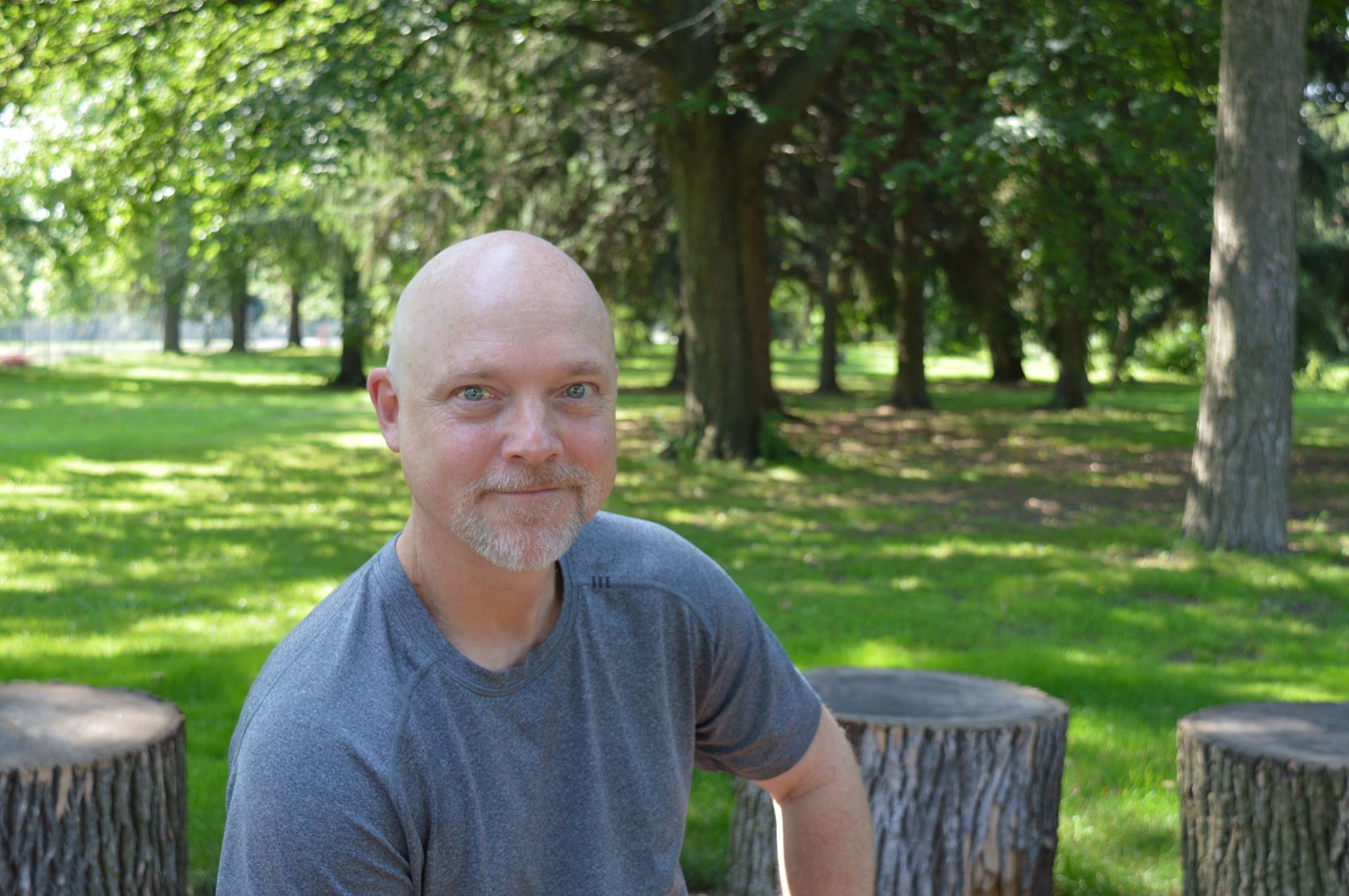 Brad Hutchinson, Police Foundations Diploma, and is ASIST trained.  Brad is an award-winning community leader that has been recognized for his many hours dedicated to advocacy for social justice and his commitment to fostering healthy relationships and building a strong community.  He is a Ministry trained Restorative Justice Facilitator and has been involved in teaching the circle facilitation process to educators, police services, justice professionals, and various community organizations in Ontario.  For almost two decades he has been teaching in the discipline Shaolin Kung Fu. In the spirit of the philosophy, Brad has made the self-esteem building training available to those that needed it most.  Organizations that have benefited from Brad's programs include Peel Children's Aid, Elizabeth Fry, Big Brothers/Big Sisters, Learning Disabilities of Peel, The Gatehouse, and various children's centres in Ontario.  Brad is also the former Executive Director of The Gatehouse.  He is a Registered Trainer for LivingWorks Education in Applied Suicide Intervention Skills Training (ASIST). As a consultant, Brad co-Leads ASIST Trainer at The Gatehouse.  
Arthur Lockhart, Founder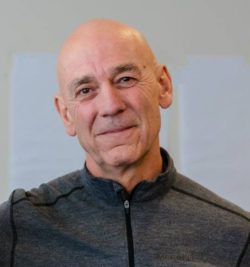 Arthur Lockhart, M.Ed. is a retired professor – Humber College – The Faculty of Social and Community Services.  Over the past years, Arthur has held the position of Chair of The School of Social and Community Services, as well as Chair of Board of Directors of The Gatehouse.  Arthur is Founder Emeritus of the award-winning charitable organization: The Gatehouse, and Co-Founder of The Centre for Transformative Social Change.  Arthur founded the Annual International Transforming Trauma Into Triumph Conference.  Arthur provides training and organizational transformation consultation on the local, national and internal levels.  At the core of his workshops are the human spirit, humour, trauma transformation, and transformative social change.
Film Production
2013 Illuminating Silence: Stories of people Transforming Trauma Into Triumph

2007 Into The Light: Documentary -Male Survivors of Child Sexual Abuse

2005 Laser Eagles: Film Celebrating capacities of people labeled disabled
Published Works
2007 Restorative Justice: Provincial School Resource Officer Training Manual. Ministry of Community Safety and Correctional Services

2007 The Human Touch: The Heartbeat of Extraordinary Education. Transformative Publishing

2005 Restorative Justice –Transforming Society. Inclusion Press

2004 Community Lost and Found: A conversation between two dreamers. Inclusion Press

2001 Restorative Justice. National Crime Prevention Centre of Canada
Arthur is the recipient of a number of awards for his work in the fields of education and community social justices, including: Canada's Top 50 Champions of Change, Order of Canada Nominee, Innovator of the Year Award, Student Teacher Appreciation Awards, Community Builder Lifetime Achievement Award, City of Toronto Mayor's Community Safety Award Nominee, Lakeshore Community Building Award of Merit, Youth Impact Award, Inaugural Purple Door Award, Paul Harris Fellow, Inaugural Distinguished Community Service Award, Probation and Parole Association Award.