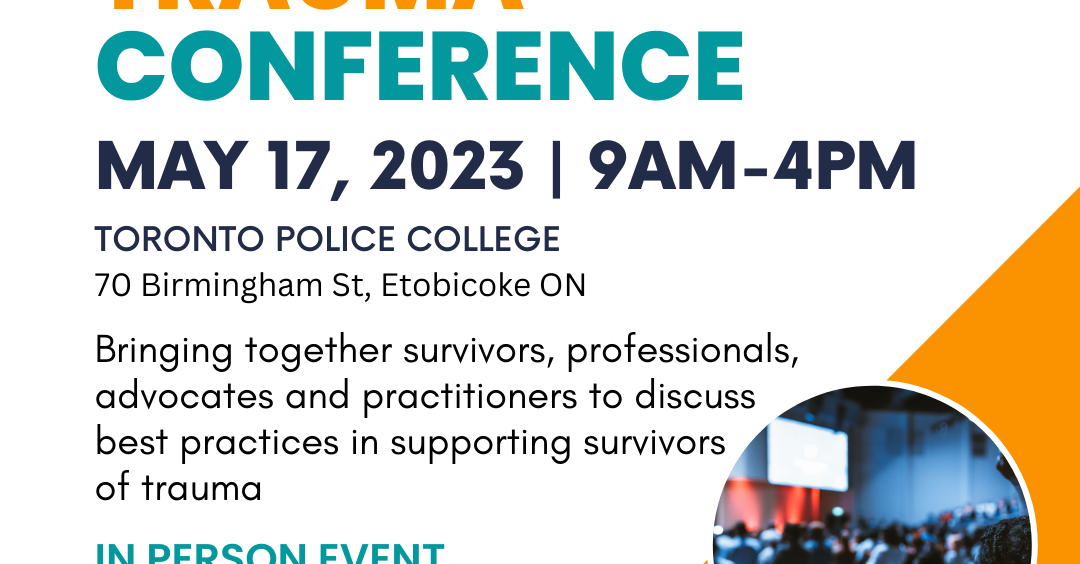 Transforming Trauma Conference May 17
May 17 @ 9:00 am

-

4:00 pm

at Toronto Police College

$300
13th Annual Transforming Trauma into Triumph Conference
The one-day conference hosts speakers with lived experience, and professionals in various fields including psychotherapy, social work, education, and research. Conference participants ranged in backgrounds, from survivors of childhood sexual abuse, to post-secondary students, social service professionals, police officers, and community members joining to learn how they can better interact with and support those traumatized by childhood sexual abuse.
Date: Wednesday, May 17th, 2023
Time: 9 am to 4 pm
Event Type: In-Person
Location: Toronto Police College 70 Birmingham St, Etobicoke, ON M8V 2Z5
Registration: Registration is required.
Cost: $300 per person. Reduced rate for Gatehouse members, police, probation and post-secondary students. Sliding scale available. For sliding scale, please contact Maria
The Objectives of the Event include:
Increased awareness of the impact of childhood sexual abuse, the resiliency of survivors,

Increased knowledge of available services in the communities that support CSA survivors.

Knowledge sharing and dissemination of wide-ranging viewpoints from victimization to criminal justice to healing and recovery from trauma.

Collaboration between psychotherapists, mental health practitioners, victims of human trafficking, and Childhood Sexual Abuse sharing their healing journeys.
Why this event?
1 in 3 girls and 1 in 5 boys will be sexually assaulted at some time in their lives. The Gatehouse is a leader in the field of addressing childhood sexual abuse trauma.
Survivors of sexual abuse are in desperate need of our support and services and we rely on the generosity of individuals and businesses to fund and expand our programs. Survivors learn to regain their voice in peer support settings, which facilitate positive coping techniques to address the anxiety, nightmares, and depression resulting from childhood sexual abuse.
For more information about The Gatehouse, please visit www.thegatehouse.org
Confirmed Speakers
Sonya Jodoin, Board Chair / Office for Victims of Crime, https://www.ontario.ca/page/office-victims-crime
Arthur Lockhart, MEd. Founder, The Gatehouse, www.survivorscouncil.ca
Stewart Thompson, The Gatehouse & Survivor Council of Canada, www.survivorscouncil.ca
Peter Hamer, Stop Educator Child Exploitation, https://peterhamer.ca/
Lee Lyttle, SSW, CBSc, Author of the Wounded Healer: Surviving Childhood Trauma
Ahmeda Mansaray-Richardson, VOICES Canada, Loverin's Law, www.voicesglobalcollective.online/ourstory
Robert McCabe, Recovery Speaking, https://www.recoveryspeaking.org/
Rosalia, Rivera, Consent Parenting, Survivor Council of Canada, Chair of SAGE https://aboutconsent.com/about-rosalia-rivera/
Sherry Slejska, Survivor Council of Canada, www.survivorscouncil.ca
Mariyam Zaidi, Director of Services at sakeenahcanada.com
Tickets are on sale now. Click here to purchase your ticket today!
Media Contacts
Maria Barcelos, MA
Executive Director
Email: mbarcelos@thegatehouse.org