Each Counselling/Therapy practitioner listed below has their own individual fees per session.
Therapists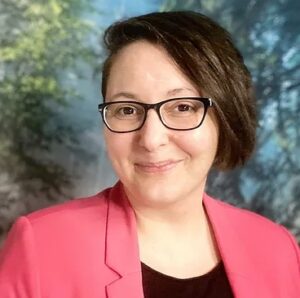 Paula Cordeiro, MA, Registered Psychotherapist (Qualifying), Areas of practice: Individual sessions incorporating CBT, SFT, Narrative, MBCT, Trauma-informed CBT Email: mandpcounselling@gmail.com Website: mandppsychotherapy.com
Sabra Desai, MSW, RSW, Counselling & Psychotherapy, Individuals & Couples
C: 905-271-8570 E: sabradesai@rogers.com Website: https://www.sabradesai.com/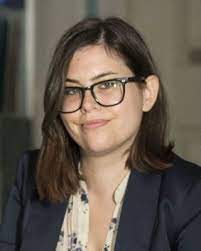 Ashtyn Ford, Registered Psychotherapist, DTATI, HBA
Lacey Ford is a Certified Art Therapist and Registered Psychotherapist and specializes in working with people who have experienced violence and trauma. Website:  https://www.fullcircleatc.com/ Email: lacey@fullcircleatc.com
Deb Maybury, Registered Psychotherapist 
E: deb@debmaybury.com Call or text 416-575-8924 Website:  https://debmayburytherapy.com Modalities:  *Talk Therapy*Brainspotting -Therapy Focusing and body awareness*Mindfulness*Meditation* Inner child and inner critic* Resiliency building  *Spiritual Technology/Accelerated Evolution, Certified in Havening Techniques®, also known as Amygdala Depotentiation Therapy (ADT).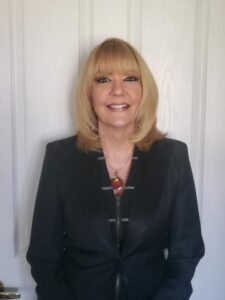 Sheri Jackson, CAC II
Addictions Careworker Diploma, McMaster University Certified Life Coach, Strategic Intervention https://healingmoments.ca/pages/counselling
Catherine Jun Therapy Relational Therapist (in clinical training) 
https://catherinejun.com/ – Trauma-informed relational therapist in training at the Toronto Institute for Relational Psychotherapy with a belief in good relationships – intimate, familiar, communal, and the one you have with yourself –  are essential to feeling good.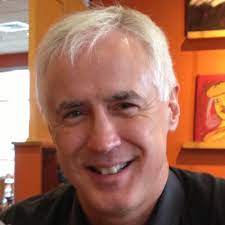 Rob Hawkings, Registered Psychotherapist
C: 416-318-2914 E: rob.hawkings@gmail.com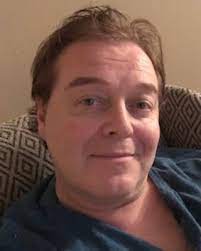 Craig Bolton, Registered Psychotherapist
Bloor West Psychotherapy 2489 Bloor Street West, Suite #306, Toronto, On M6S 1R6  Phone: (416) 989-5090
www.bloorwestpsychotherapy.ca
Katherine Ridolfo, MSW, RSW, Counselling & Psychotherapy, Individuals, Couples and Families
C: 416-451-1644 E: katherine.ridolfocounselling@gmail.com, Website: www.katherineridolfocounselling.com 
Organizations Providing Therapy Services
Paths of Courage (Belleville – Residential 1-week) – Paths of Courage Residential Program in Belleville
Family Services of Toronto – (416) 595-9230
Individual and group counselling, walk-in counselling, information and referral services to individuals and families 
* specialized services for LGBTQ community, individuals with HIV/AIDS, individuals with developmental disabilities, seniors (including seniors experiencing abuse), sexual abuse survivors, women experiencing abuse, male perpetrators of abuse, separating and divorcing families 
* advocacy, education, research and community development
Counselling and Support for Individuals, Couples and Families — counselling and educational programs for those seeking support in dealing with relationships and family problems, parenting, depression, anxiety, job loss, separation, divorce and new relationships, sexual abuse and childhood trauma, life transitions and other issues 
* Violence Against Women Program 
* counselling for male survivors of sexual abuse — member agency for Support Services Network for Male Survivors in Ontario (central region) 
* social reform, public education and advocacy
Catholic Family Services of Toronto– (416) 921-1163. Clients don't have to be Catholic to access support services.
Individual, couple and family counselling, including Walk-In Program (see separate entries) 
* Education for Family Living — marriage preparation, marriage enrichment, self-confident women 
* New Beginnings Ministry — support for widowed, separated and divorced persons 
* member agency of Support Services Network for Male Survivors in Ontario (central region)
Barbra Schlifer Commemorative Clinic – 416-323-9149
referrals to lawyers

assistance with all levels of the justice system

family and immigration law representation

community education

systemic advocacy
Family Court Support Worker Program
information on the family court process

assistance in documenting the history of abuse for family court proceedings

referral to specialized services and supports in the community

safety planning

accompaniment to court proceedings when appropriate
Counselling Services, counselling@schliferclinic.com — individual and group counselling
mindfulness, trauma support

referrals to community agencies

transitional housing and support for women leaving abusive relationships

Gardiner Expressive Arts Group for survivors of sexual abuse

Outburst! — group support for young Muslim women who speak out about violence
Interpreter Services Toronto, ist@schliferclinic.com — language interpretation to access support services in the community and in Domestic Violence Courts
* includes services for clients who are deaf or hard-of-hearing
* interpreter training and employment opportunities
Canadian Centre for Men and Families– 647-479-9611
Men's health promotion and support for issues such as depression, anxiety, relationships, separation and divorce, parenting, social isolation and self-esteem, and abuse and trauma
* individual, couple and group counselling
* peer support group for boys and men includes emotional support, information and resources
* legal assistance clinic and resource centre — individual and group settings
* Fathering After Separation or Divorce — 8 week parenting program
* support for male victims of domestic violence, sexual assault and trauma, including counselling and referrals
* mindfulness meditation workshops,
* employment resource consultation — resume building, interview preparation and unemployment support, including identification of barriers to employment
Helpful Websites
E-Mental Health Website: http://www.ementalhealth.ca/
What's up? Walk-in Locations – http://www.whatsupwalkin.ca/ 
Psychology Today https://www.psychologytoday.com/ca
GoodTherapy https://www.goodtherapy.org/