The Gatehouse Adult Phase 2 – 16 Week All Gender Identities  "Forging Individual Transformation" Program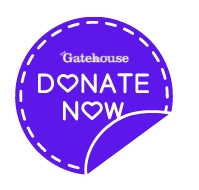 Required: Registrants must have completed The Gatehouse phase 1 program prior to registering for this program.

Program Description
This 16 week, (all gender identities) group will invite you to continue your healing journey from childhood sexual abuse in a more in-depth focus on specific topics that participants have expressed interest in during the Phase 1 program: Incorporating trauma-focused, mindfulness living techniques and meditation individuals are able to further develop and enhance positive coping skills as they continue their journey of healing.
Topics discussed include:
Issues, Perceptions and Belief Systems

Actions and Reflections

Self and Other

Forgiveness

Moving meditations/Chi Kung/Yoga

Meditation and Imagery

Moving beyond Stuckness

Creating your sacred path

Personal Transformation
Program Structure
The first five weeks of the program are centered around writing and discussing core beliefs (helpful vs. unhelpful), setting SMART goals for your healing journey, writing your story, grounding and integrating strategies for continued healing, setting intentions, exploring sub-personalities through the concepts of Psychosynthesis and Neuroplasticity: The brain can be rewired post-trauma to de-construct shame, guilt, vulnerability, explore the authentic self and the wise advocate, integrating PAUSE (Paying Attention Unveils Sacred Experiences) meditation practices and exploring forgiveness. Participants will explore the key issue(s); creating healthy relationships, creating a meaningful life, getting past self-sabotaging behaviours, anger issues, shame, guilt, depression and fear. Participants will also continue self-reflective activities including writing their story and the opportunity to share it with the group.
Homework: Each week, participants will be provided with videos links to watch and self-reflective questions, after each session for continued practice. Questions include what surfaced for you in terms of thoughts, feelings, or sensations and how the themes discussed in the videos may be helpful to the healing journey? Videos about trust-building, boundaries, and emotional first aid provide insights into the experiences of shame, guilt, vulnerability, pre-trauma and post-trauma experiences, learning about unhelpful thinking patterns, and the application of mindfulness – 4 steps as per Dr. Jeffrey Schwartz. 
Risks/Benefits
Phase 2 engages more thoroughly with beliefs and perceptions of participants including writing your story. As with any peer support self-exploration process, such activities may bring up feelings of fear, sadness and anxiousness in the group process. It is imperative that program participants have a support network outside of The Gatehouse including other peers, therapy, or social work support. To search for additional mental health support resources in your community check out the e-mental health website here

Where? The phase 2 program is delivered in both in-person and online via Zoom formats. It is facilitated by two trained Gatehouse volunteers. The phase 2 group is an all-gender identities group.
Time/Days Offered: Mondays and/or Thursdays 6-8 times per year. The program is 16 weeks, 7 pm to 9 pm each session. Day groups may be available 2-3 times per year depending on participant interest and facilitators' availability.  Contact Karen MacKeigan, Program Assistant for upcoming group dates.

Cost: Materials Fee $25 payable to The Gatehouse. You will be invoiced via email. If you prefer e-transfer, please e-transfer the fee to Maria at mbarcelos@thegatehouse.org
How to register for Phase 2?

Must complete phase 1 prior to registering for this program

Registration form and phase 2 orientation meeting attendance required. Due to COVID19, all meetings are being conducted over Zoom.

Download the Phase 2 —> PH2-Intake Form (PDF) or PH2-Intake Form  

(MS Word document)

Complete and send to Karen MacKeigan, Program Assistant

Registration is on a first come first served basis and persons who have previously completed a phase 2 may be wait-listed.

A phase 2 orientation meeting will be scheduled with Paula to determine your readiness to commit to the full 16 weeks of the program, including a willingness to engage with the weekly homework exercises, and your self-care plan/practices.

The materials fee must be paid prior to starting the group and is non-refundable.
Questions? If you have any questions about the Phase 2 Program please email Karen MacKeigan, Program Assistant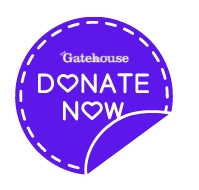 Please consider making a donation to help The Gatehouse
The Gatehouse, is a community-based charitable organization that provides much-needed support, resources, and community to survivors of childhood sexual abuse. Survivors of sexual abuse are in desperate need of our support and services and The Gatehouse relies on the generosity of individuals, foundations, and businesses to fund and expand our creative programs including peer support groups, art therapy, wellness workshops, conferences, and the investigation support program.
Please consider making an online donation, one time or you can also donate monthly. Your donation helps to transform the lives of those victimized by childhood sexual abuse.
Use the form below donate. Thank you for your support.