Event Navigation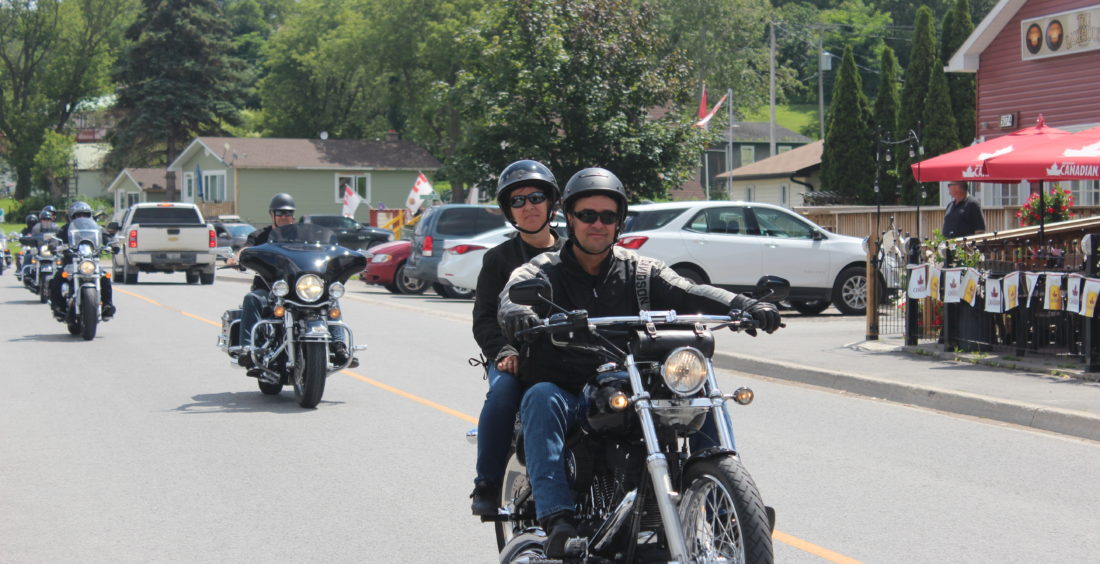 Blue Tie Ride – August 11, 2018
August 11, 2018 @ 8:00 am

-

3:00 pm

at Barrie Harley Davidson, 311 Bryne Drive, Barrie, Ontario

$50
Local 675 presents the 7th Annual Blue Tie Ride, Saturday, August 11th, 2018
If you haven't registered online, you can still register on the day of! Cost on the day of is $60.00 per person. Don't ride? you can still attend the event at the end of the route and join us for lunch in lovely Brechin ON at Lagoon Harbour Resort and Hotel by booking your lunch only tickets via email & e-transfer of $30 to Dolly at bluetierdie@yahoo.com.
The 7th Annual BLUE TIE RIDE MOTORCYCLE RALLY in support of Prostate Cancer Canada and The Gatehouse Toronto WHAT: Playing on Bruce Springsteen's famous song, the Blue Tie Ride is comprised of motorcycle-loving men and women who were Born to Ride!
This flock of easy ridin' enthusiasts take to the streets for a family friendly, fun-filled day of awareness and fundraising for 2 very important charities: Prostate Cancer Canada and The Gatehouse, a charitable organization that provides support, community, and resources for individuals impacted by childhood sexual abuse.
The Gatehouse also works closely with the Toronto Police and Children's Aid Society, providing a safe haven for children who have been affected by sexual abuse.
Our goal this year is to not only surpass our six-year total of $59,000 raised but to zoom past it by raising $100,000. 100% of the net proceeds are split 50/50 between both charities. 
COST: Up to August 10th is $50, the day of $60
WHEN: Saturday August 11, 2018 – Registration begins @ 8:00am 
WHERE: START: Barrie Harley Davidson, 311 Bryne Drive, Barrie, Ontario (the 3-hour ride will take us through Muskoka) FINISH: Lagoon Harbour Resort and Hotel, Brechin Ontario We will top off the day with lunch, prizes, auction and live entertainment!
WHY? 1 in 3 girls and 1 in 5 boys will experience an unwanted sexual act before the age of 18. Since 1998, The Gatehouse has been a safe place for survivors of childhood sexual abuse to have their voice heard. Through nonjudgmental listening in an atmosphere of compassion, people feel safe, heard, understood and supported.
Register online or via BTR Registration Form 2018